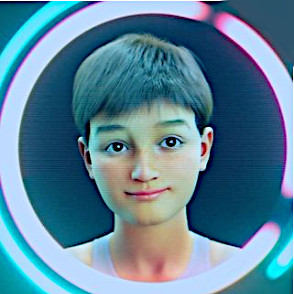 MELHOR CURTA
BEST SHORT
TEO /

THEO
Eduardo Bunster, Belén Abarza
Chile
A opinião do júri
"É excelente a capacidade que o filme tem de nos prender, através do humor, a um assunto que tem tanto de distante como de preocupante.
Sublime na transmissão da mensagem pretendida através da dinâmica do casal e de todos os elementos externos que a condicionam, esta curta consegue ativar um exercício de autorreflexão sobre de que 'lado' estamos."
The jury's opinion
"The film's ability to attach us, through humour, to an issue that is as distant as it is worrisome, is excellent.
Sublime in relaying its message through the couple's dynamics and all the external elements that limit it, this short is able to activate an exercise of self-reflection about which 'side' are we on."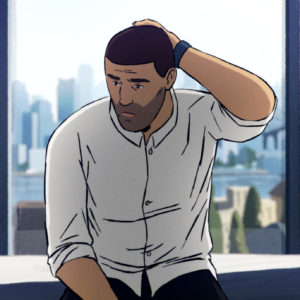 MELHOR LONGA
BEST FEATURE
A FUGA /

FLEE
Jonas Poher Rasmussen
Dinamarca / Denmark
A opinião do júri
"Trata-se de um documentário marcante, pela temática que aborda, mas também pela forma inteligente com que joga com a nossa perceção e reação aos estímulos visuais e sonoros.
É inteligente o uso de elementos da cultura pop e de referências históricas que permitem, desde o início, que nos apropriemos dos sentimentos e da envolvente. De realçar a forma como os elementos gráficos se justapõem e entrelaçam, a par das dicotomias vividas pelos próprios personagens, conseguindo transportar-nos àquela vivência sem recorrer, necessariamente, à violência implícita ali narrada.
Sem dúvida, um excelente exercício de empatia."
The jury's opinion
"It is a remarkable documentary, not only for the subject it addresses, but also for the intelligent way in which it plays with our perception and reaction to visual and audio stimuli.
Its smart use of pop culture and historical references allows us, from the beginning, to make the feelings and surroundings our own. The way in which the graphic elements are juxtaposed and intertwined should be highlighted, along with the dichotomies experienced by the characters themselves, managing to transport us to that experience without necessarily resorting to the implicit violence narrated.
Without a doubt, an excellent exercise in empathy."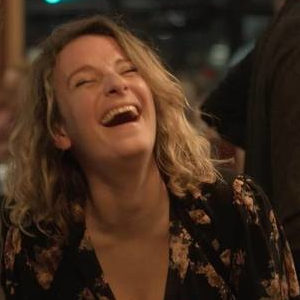 MELHOR ATRIZ
BEST ACTRESS
Maud givert
Parênteses / Parenthesis
França / France
A opinião do júri
"Nesta tragicomédia, o que se pedia de Maud era uma interpretação muitíssimo exigente que oscilava entre o drama de alguém que acaba de saber da morte do seu pai e um diálogo surreal e pontilhado de humor negro. Maud entrega-se por completo e, com a sua representação, arrebata-nos instantaneamente."
The jury's opinion
"In this tragicomedy, what was asked of Maud was a highly demanding interpretation that balanced between the drama of someone who has just been informed of her father's death and a surreal dialogue dotted with dark humor. Maud puts her heart and soul into the character and, with her acting, sweeps us away instantly."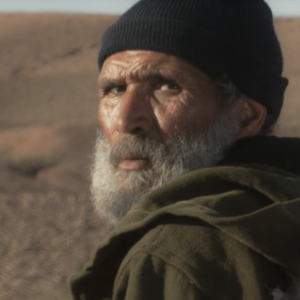 MELHOR ATOR
BEST ACTOR
HASSAN RICHIOU
Oliver Black
Marrocos / Morocco
A opinião do júri
"Com uma performance sólida e contida, o ator revela-nos, quando chegamos à resolução da história, uma personagem muito mais complexa do que se adivinhava ao início."
The jury's opinion
"With a solid and contained performance, when we reach the resolution of the story, the actor reveals a much more complex character than we guessed at the beginning."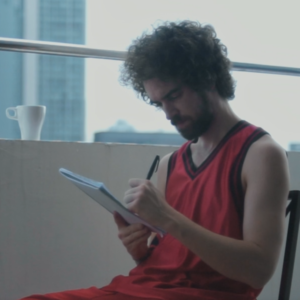 MELHOR ARGUMENTO
BEST SCREENPLAY
DAVI.IN
Sonho/Vida / Dream/Life
Alemanha / Germany
A opinião do júri
"Desde o início, este filme/história lança várias ideias e teses para o ar, faz malabarismos com elas e, no final, consegue apanhá-las a todas."
The jury's opinion
"From the beginning, this film/story launches several ideas and thesis in the air, juggles with them, and, in the end, manages to catch them all."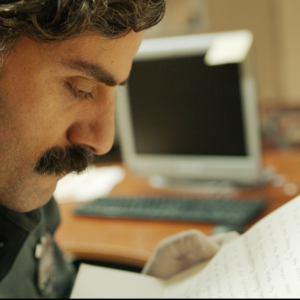 MELHOR REALIZAÇÃO
BEST DIRECTOR
ELVIRA LIND
A sala da correspondência / The letter room
EUA / USA
A opinião do júri
"O trabalho de Elvira Lind destaca-se pelas escolhas que faz na realização desta curta-metragem que, sendo aparentemente simples, tem uma beleza inerente e uma história muito humana."
The jury's opinion
"Elvira Lind's work stands out for the directing choices she makes in this short film, which, being apparently simple, has an inherent beauty and a very humane story."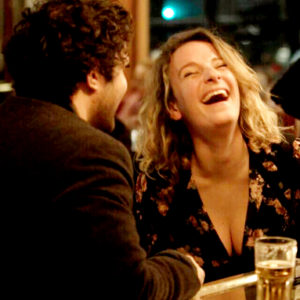 MELHOR CURTA
BEST SHORT
PARêNTESES /

PARENTHESIS
Denis Larzillière
França / France
A opinião do júri
"O filme revelou-se uma tragicomédia muito consistente, com diálogos muito bem escritos, sobre um tema intemporal, com um cuidado estético aprimorado, representações muito sólidas e um arco de personagem que nos leva a um twist final inesperado."
The jury's opinion
"The film revealed itself as a very consistent tragicomedy, with beautifully written dialogue, about a timeless theme, with an enhanced aesthetic care, very solid representations, and a character arc that takes us to an unexpected final twist."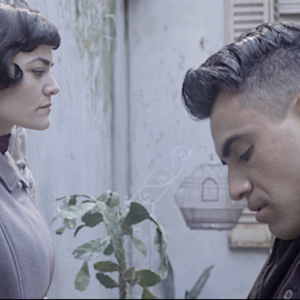 MELHOR LONGA
BEST FEATURE
ALGO SOBRE UMA MULHER /

ABOUT A WOMAN
Mariano Turek, Luján Loioco
Argentina
A opinião do júri
"Este filme propõe diferentes leituras, como se de bonecas russas se tratasse: thriller, histórico, intimista… e possui um desenlace surpreendente, que nos revela, por fim, qual a mulher em causa."
The jury's opinion
"This feature can have different interpretations, as if it were Russian dolls: thriller, historical, intimate… and it has a surprising ending, which reveals, at last, the woman from the title."
AINDA BEM QUE VIM! / GLAD I CAME!
(Prémio do Público / Audience Award)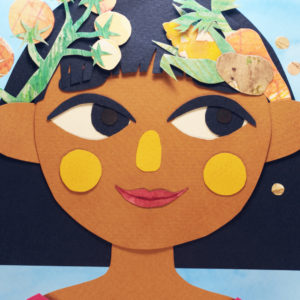 MELHOR CURTA
BEST SHORT
QUANDO VEM DA TERRA
WHEN IT COMES FROM THE EARTH
Kati Egely
Hungria / Hungary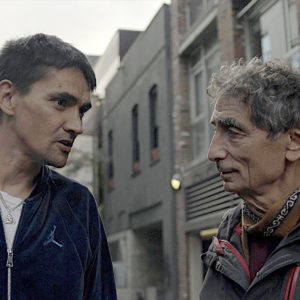 MELHOR LONGA
BEST FEATURE
A SABEDORIA DO TRAUMA
THE WISDOM OF TRAUMA
Maurizio Benazzo, Zaya Benazzo
EUA / USA