Boguslawa Sardinha
Ativa-te!
Nascida na Polónia, vive em Portugal desde 1984. Doutorou-se em Economia pela Universidade de Évora e desenvolve investigação na área do voluntariado, economia social e desenvolvimento económico. Casada e mãe de dois filhos, tornou-se docente da Escola Superior de Ciências Empresariais do Instituto Politécnico de Setúbal em 1997 e sua directora em 2013.
Born in Poland, Boguslawa lives in Portugal since 1984. She holds a PhD in Economics from the University of Évora and conducts research on volunteering, social economy, and economic development. Married and mother of two, she became a professor at the School of Business of the Polytechnic Institute of Setúbal in 1997 and its headmaster in 2013.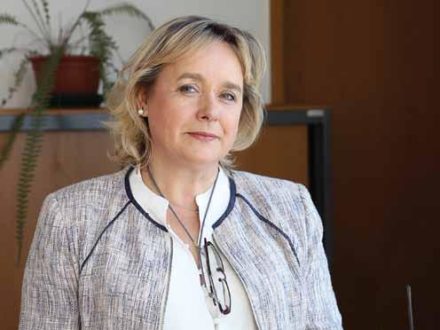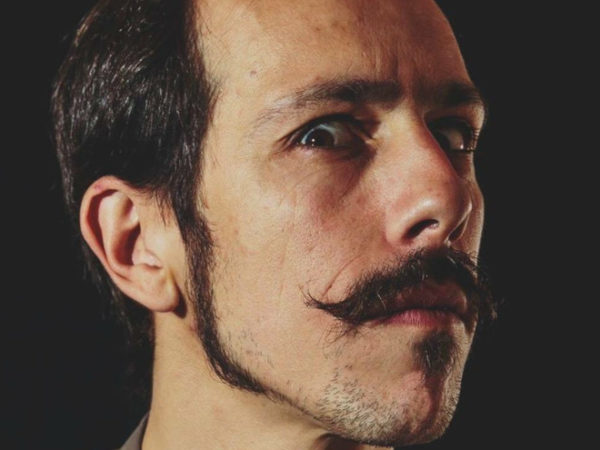 JOÃO BORDEIRA
Ativa-te!
Nasceu em Setúbal em 1979. Em 2000, estudou Belas Artes na ESAD de Caldas da Rainha, onde desenvolveu trabalhos na área da videoarte e videoinstalação. Durante este período, foi membro fundador do N.A.P. – Núcleo de Artes Performativas, onde desenvolveu trabalhos performáticos utilizando o som e a dança como elementos plásticos. A partir de 2003 dirige o seu trabalho para o cinema e o audiovisual, tendo escrito e filmado curtas-metragens e documentários apresentados em festivais de cinema nacionais e internacionais. Em 2010, estudou Realização para Cinema e Televisão, de forma a aprofundar o seu trabalho cinematográfico.
Born in Setúbal in 1979. In 2000, he studied Fine Arts at ESAD in Caldas da Rainha where he worked on video art and video installation. During this period, he was a founding member of the N.A.P. – Performing Arts Nucleus, where he developed performance works using sound and dance as plastic elements. From 2003 onwards he worked in cinema and audiovisual, having written and filmed short films and documentaries presented at national and international film festivals. In 2010, he studied Film and Television Directing to improve and deepen his film work.
MARGARIDA SILVA
Ativa-te!
Bacharel em Comunicação Empresarial, soma quase duas décadas de trabalho no sector da Cultura, estando desde 2020 na Portugal Film Commission, onde assume as funções de Project Officer na área da Comunicação. Na sua trajectória profissional, destaca-se ainda a passagem pela DGArtes e o facto de ter integrado a equipa de Estratégia, Planeamento e Avaliação Culturais do GEPAC.
With a bachelor's degree in Business Communication, she has worked for almost two decades in the Culture sector, having been with the Portugal Film Commission since 2020 as Project Officer in the area of Communication. Formerly, she worked at DGArtes and was part of the GEPAC's Cultural Strategy, Planning and Assessment team.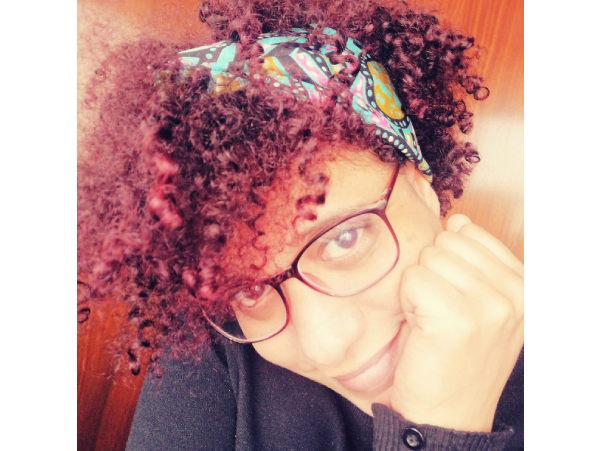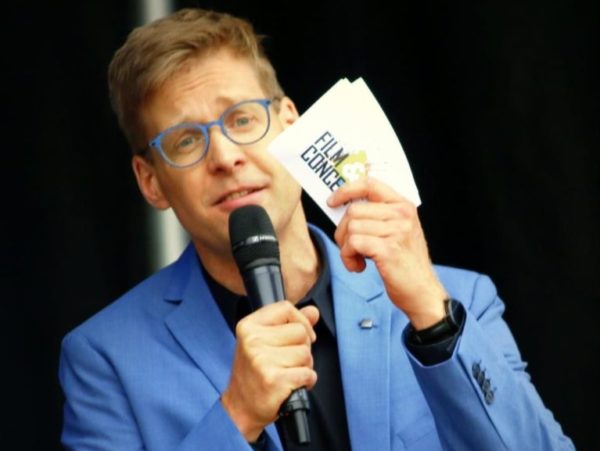 Ansgar Ahlers
Descobre-o!
Realizador, guionista e produtor de cinema, ganhou experiência como assistente de realização em meados da década de 90, ao colaborar em produções internacionais como "Duell – Enemy at the Gates", "Half Past Dead" e "Luther". Com a experiência adquirida, fundou a produtora "forseesense", responsável por filmes para diversos centros de ciência. Outra fonte de aprendizagem foi, segundo o próprio, o trabalho desenvolvido – enquanto produtor e realizador – em países como os EUA, a Índia, a Polónia ou o Brasil. As suas curtas-metragens foram premiadas em festivais de cinema de vários pontos do mundo e a sua primeira longa, "Bach in Brasil", ganhou o Bernhard Wicki Prize e o NDR Film Prize. Atualmente, trabalha como adido cultural de Papenburg.
Director, screenwriter and film producer, he gained experience as an assistant director in the mid-90s, in international productions such as "Duell – Enemy at the Gates", "Half Past Dead" and "Luther". With the experience acquired, he founded the production company "Forseesense", making films for several science centres. Another source of learning was, according to him, the work developed, as a producer and director, in countries like the USA, India, Poland or Brazil. His short films were awarded at film festivals around the world, and his first feature, "Bach in Brasil", won the Bernhard Wicki Prize and the NDR Film Prize. He currently works as a cultural attaché at Papenburg.
António Aleixo
Descobre-o!
Apresentando-se como um contador de histórias nato, com um olhar acutilante para o ritmo e as emoções, António Aleixo é um cineasta com mais de doze anos de experiência internacional (Portugal, EUA, Holanda, Hong Kong, Vietname ou Dubai), tanto como escritor/realizador como nas funções de editor off-line sénior, tendo trabalhado em anúncios e programas televisivos, videoclips, curtas e longas-metragens e documentários. Em 2019, ganhou o Prémio Sophia para melhor curta-metragem com "Kids Sapiens Sapiens", tendo lançado há poucas semanas o documentário "Dispersos pelo Centro", que marca a sua estreia na realização de longas-metragens.
Presenting himself as a born storyteller, with a keen eye for rhythm and emotions, António Aleixo is a filmmaker with over twelve years of international experience (Portugal, USA, Netherlands, Hong Kong, Vietnam or Dubai), both as a writer/director and as a senior offline editor, having worked on TV commercials and programmes, music videos, short and feature films and documentaries. In 2019, he won the Sophia Award for best short film with "Kids Sapiens Sapiens", and a few weeks ago he released the documentary "Dispersos pelo Centro", his feature film debut.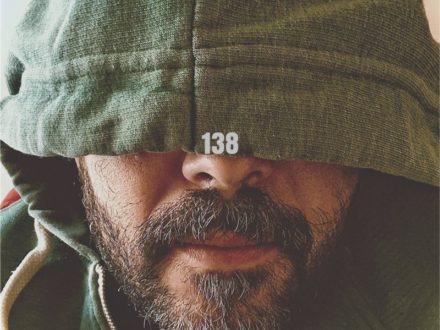 Isabel Moura Mendes
Descobre-o!
Gestora criativa e cultural afrodescendente com especialização em artes cénicas e cinema, tem centrado a sua prática profissional na gestão de projetos artísticos e culturais, gestão de relações culturais internacionais e promoção de intercâmbio artístico, bem como na curadoria de cinema africano e lusófono. Com formação em jornalismo e gestão cultural, Isabel Moura Mendes tem colaborado em diversos projectos multiartes, formação em cinema e programas internacionais de parceria criativa nos EUA, Brasil, Europa e no continente africano. Após ter colaborado, na última década, com instituições como Creative Scotland, Festivals Edinburgh e British Council Arts UK, no início de 2021 assumiu a função de Diretora do Centro na Dance Base, o centro nacional de dança da Escócia, onde reside actualmente. É fluente em português, crioulo (Cabo Verde), inglês, espanhol e francês.
Multilingual Portuguese-Cape Verdean creative & cultural manager, with specialism across performing arts and film. Her professional practice has centred around arts & cultural project management, international cultural relations and the promotion of artistic exchange, as well as film curation with a focus on Lusophone and African cinema. With a background in journalism and media studies, Isabel has collaborated with various cross-arts, film training and international arts partnership programmes across the US, Brazil, Europe and the African continent. After working with the Edinburgh Festivals and British Council Arts UK for the past decade, in early 2021 Isabel took on the Centre Director role at Dance Base, the national centre for dance in Scotland, where she lives. She's fluent in Portuguese, Creole (Cape Verde), English, Spanish and French.
Marie-line Darcy
Descobre-o!
Correspondente em Lisboa para diversos media francófonos, impressos e audiovisuais há 30 anos. Os seus trabalhos têm sido difundidos por órgãos que vão da RFI ao jornal regional Ouest-France, passando pela cadeia de rádio France Info, o diário La Tribune de Genève, o semanário Courrier International e os canais France 24 e TV5. É fundadora do Lisbonne-Affinites.com, site de informação turística trilingue onde a cultura tem lugar cativo.
Marie-line Darcy has been a correspondent in Lisbon for French-speaking, print and audiovisual media for 30 years. Her works have been disseminated by organizations ranging from RFI to the regional newspaper Ouest-France, to the France Info radio, the daily La Tribune de Genève, the weekly Courrier International and the France 24 and TV5 tv channels. She is the creator of Lisbonne-Affinites.com, a trilingual tourism information site where culture is always present.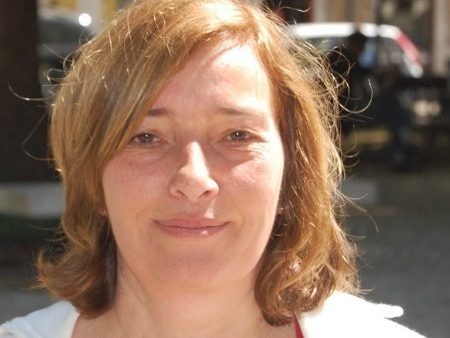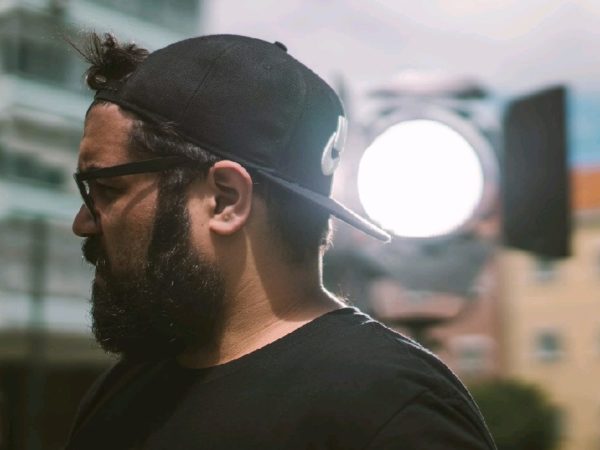 Mário Guilherme
Descobre-o!
Nascido em 1986 numa família de fotógrafos, Mário Guilherme foi vivamente aconselhado pela mãe a nunca enveredar pelo ramo. Como tal, quando tinha cerca de 15 anos, começou a gravar espectáculos musicais e a fazer promos para bandas. Sem saber muito bem como, chegou à direcção de fotografia… Que hoje exerce em publicidade, videoclips e cinema, trabalhando com clientes como Compal, Netflix, MEO, Universal Music, Amazon, NOS, Super Bock, El Corte Inglês, Sony Music, RE/MAX e MTV.
Born in 1986 into a family of photographers, Mário Guilherme was strongly advised by his mother never to go into that business. As such, when he was 15 years old, he started recording music shows and doing promos for bands. Without really knowing how, he ended up as a director of photography… and now works in advertising, music videos and cinema for clients such as Compal, Netflix, MEO, Universal Music, Amazon, NOS, Super Bock, El Corte Ingles, Sony Music, RE/MAX and MTV.