10h00
Auditório Nobre do IPS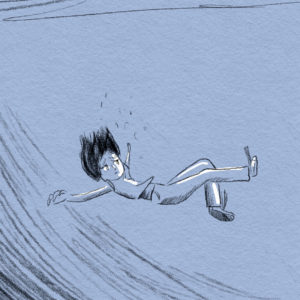 ESQUELETO DE UMA TRAÇA / SKELETON OF A MOTH
Emma Kay Smith
Esta narrativa colectiva dá voz às dificuldades emocionais e pressões sociais que afetam as adolescentes de hoje, apresentando múltiplas perspectivas sobre problemas que envolvem a imagem corporal, a saúde mental e a violência sexual.
This collective narrative gives voice to the emotional difficulties and social pressures that affect teenagers today, presenting multiple perspectives on issues involving body image, mental health and sexual violence.
ATIVA-TE!
Reino Unido / UK
8 min.
ESTREIA LUSÓFONA
LUSOPHONE PREMIERE
10h00
Auditório Nobre do IPS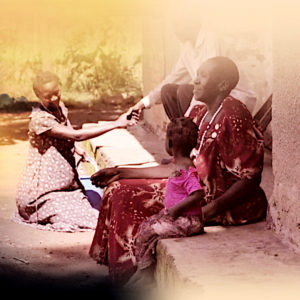 EU NÃO ME AJOELHO / I won't kneel
Hilda Awori
A realizadora deste documentário integra os Japadhola, uma pequena comunidade localizada em Tororo, no leste do Uganda, e cresceu a ver as mulheres ajoelharem-se diante do chefe local, regra a que os homens não estão sujeitos. Agora adulta, volta à sua aldeia em busca de respostas sobre uma tradição que questiona.
The director of this documentary is part of the Japadhola, a small community located in Tororo, in eastern Uganda, and grew up watching women kneel before the local chief, a rule that men are not subject to. Now an adult, she returns to her village in search of answers to a tradition she questions.
ATIVA-TE!
Uganda
12 min.
ESTREIA LUSÓFONA
LUSOPHONE PREMIERE
10h00
Auditório Nobre do IPS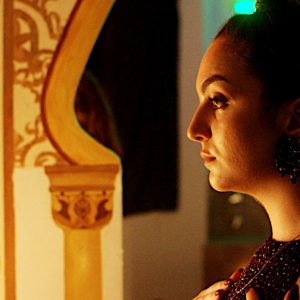 QUANDO CHEGAR A CARTA /
WHEN THE LETTER ARRIVES
Javi Prada
Brisa tem 22 anos, mas os clientes do clube nocturno onde trabalha gostam de pensar que ela é ainda mais jovem. Poderá a passagem de uma equipa da ONG Médicos do Mundo pelo local alterar a sua realidade de luzes de néon e música e dar-lhe a perspectiva de uma vida diferente?
Brisa is 22 years old, but the clients of the nightclub where she works like to think that she is even younger. Could the visit of a team from the NGO Médicos do Mundo change your reality of neon lights and music and give you the perspective of a different life?
ATIVA-TE!
Espanha / Spain
17 min.
10h00
Auditório Nobre do IPS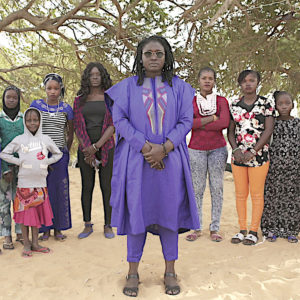 maNE
Sandra Krampelhuber
Duas jovens mulheres, duas histórias: Toussa, rapper no Dakar, e Emodj, wrestler no sul do Senegal, batalham pela vitória e pelo reconhecimento em sociedades patriarcais e esferas dominadas por homens.
Uma, luta por uma sociedade melhor com palavras e letras visionárias; a outra, treina duramente para alcançar os louros na arena.
Com uma narrativa positiva e inovadora, "Mane" – que significa "Eu" em wolof – realça esta verdade universal: só nós, com a nossa ambição e vontade, podemos fazer a mudança que queremos ver no mundo.
Two young women, two stories: Toussa, a rapper in the Dakar, and Emodj, a wrestler in southern Senegal, battle for victory and recognition in patriarchal societies and male-dominated spheres.
One, fights for a better society with visionary words and letters; the other trains hard to achieve laurels in the arena.
With a positive and innovative narrative, "Mane" – which means "I" in Wolof – highlights this universal truth: only we, with our ambition and will, can make the change we want to see in the world.
ATIVA-TE!
Áustria / Austria
55 min.
ESTREIA LUSÓFONA
LUSOPHONE PREMIERE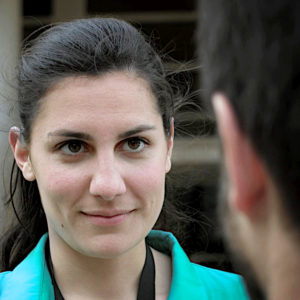 UM RAIO VERDE / A GREEN RAY
Paula Viso
A cidade sabe que duas pessoas vão apaixonar-se hoje. Como tal, ao notar que o enredo não está a seguir o rumo previsto, decide dar o seu contributo para que o plano inicial se concretize.
The city knows that two people are going to fall in love today. As such, when noticing that the plot is not following the planned course, she decides to contribute to the initial plan to materialize.
ESTIMULA-TE!
Espanha / Spain
8 min.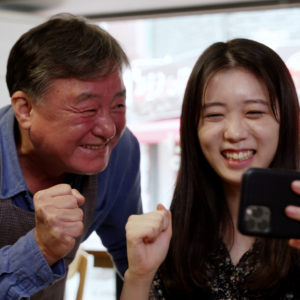 A MINHA AVó É VEGETARIANA /
MY GRANDMA IS A VEGETARIAN
Jasmine Ko
Uma jovem visita um restaurante em busca de uma refeição para partilhar com a avó. Certa de que sabe exactamente o que a avó gosta e deseja ver no prato, ela em breve terá uma surpresa.
A young woman visits a restaurant looking for a meal to share with her grandmother. Certain that she knows exactly what her grandmother likes, she will soon be in for a surprise.
ESTIMULA-TE!
Coreia do Sul / South Korea
5 min.
ESTREIA EUROPEIA E LUSÓFONA
EUROPEAN AND LUSOPHONE PREMIERE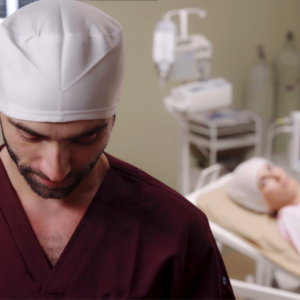 MORANGO / Strawberry
Manal Saad
Uma paciente à beira de uma cirurgia inicia inesperadamente uma conversa com o médico que a vai operar. E aquilo que partilham nesse instante mudará em definitivo a condição de ambos.
A patient on the verge of surgery unexpectedly starts a conversation with the doctor. And what they share in that moment will definitely change their condition.
ESTIMULA-TE!
Egipto / Egypt
5 min.
ESTREIA LUSÓFONA
LUSOPHONE PREMIERE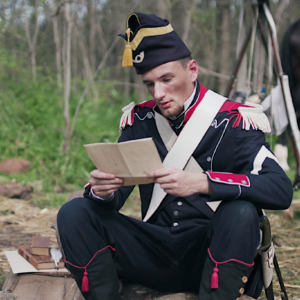 VEM AO MEU ENCONTRO / JOIN ME
Anaïs Nativel
Durante uma guerra napoleónica, um jovem recruta conclui que um camarada planeia desertar para ir ao encontro da mulher que ama. Como irá essa sua convicção influenciar o rumo dos acontecimentos?
During a Napoleonic war, a young recruit believes that a comrade is planning to defect to meet the woman he loves. How will this influence the course of events?
ESTIMULA-TE!
França / France
8 min.
ESTREIA LUSÓFONA
LUSOPHONE PREMIERE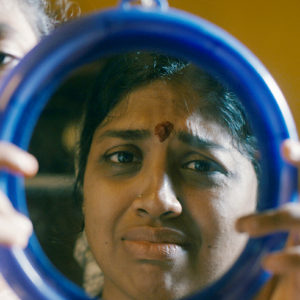 POTTU
Navayuga Kugarajah
Thilaga, uma professora de barathanatyam, vive sozinha com a filha, Durga, após a morte do marido. Ao mesmo tempo que lida com a sua perda recente, ela tenta aceitar as imposições da sociedade a uma mulher que enviuvou. Durga, que assiste às lutas da mãe e se apercebe de como esta mudou face ao tempo em que o seu pai era vivo, decide, então, tentar compreender a lógica das normas culturais a que Thilaga se vê sujeita.
Thilaga, a barathanatyam teacher, lives alone with her daughter Durga after her husband's death. While dealing with her recent loss, she tries to accept what society expects of a widowed woman. Durga, who watches her mother's struggles and realizes how she has changed, tries to understand the logic of the cultural norms that constrain Thilaga.
ESTIMULA-TE!
Sri Lanka
12 min.
ESTREIA MUNDIAL
WORLD PREMIERE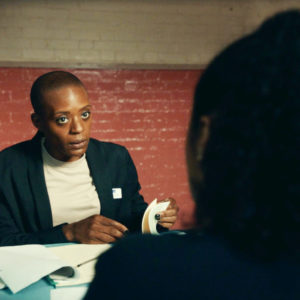 BEM, OBRIGADA, E TU? /
GOOD THANKS, YOU?
Molly Manning Walker
Após um ataque, Amy tenta ser ouvida para que seja feita justiça. Perante o esforço vão, resta-lhe lidar com o sucedido de uma forma que lhe permita salvaguardar o que é mais importante para si.
After an attack, Amy tries to be heard so justice can be made. When everything seems to be in vain, she will just have to deal with what happened and safeguard what she treasures the most.
ESTIMULA-TE!
Reino Unido / UK
13 min.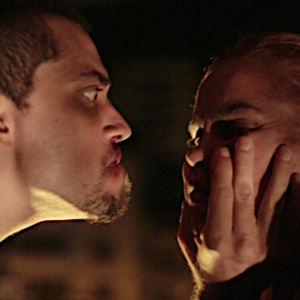 EU NÃO PEÇO DESCULPAS /
I DON'T SAY I'M SORRY
Gabriela Dyminski de Castro
Baseada em histórias reais e contendo testemunhos de vítimas de relacionamentos abusivos, esta curta-metragem alerta para as relações que, nascendo como águas claras, provam ser, afinal, perigosas armadilhas.
Based on true stories and containing testimonies of victims of abusive relationships, this short film alerts to relationships that prove to be dangerous traps, even though they seemed clear at the start.
ESTIMULA-TE!
Brasil / Brazil
15 min.
ESTREIA EUROPEIA
EUROPEAN PREMIERE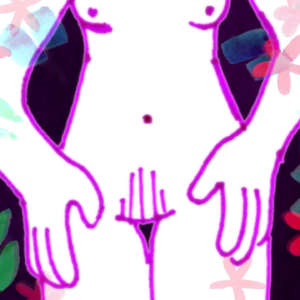 FlOR SEM TEMPO /
NOT YOUR FLOWER TO PICK
Annabel Venneker
À semelhança das flores, as mulheres são frequentemente vistas como objeto de desejo e pretendidas apenas quando e enquanto são bonitas. Mas a beleza é, afinal, a parte mais efémera de um todo muitíssimo valioso.
Like flowers, women are often seen as objects of desire and wanted only when and while they are beautiful. But beauty is, after all, the most ephemeral part of a most valuable whole.
ESTIMULA-TE!
Países Baixos / The Netherlands
4 min.
ESTREIA LUSÓFONA
LUSOPHONE PREMIERE
21h30
Descobre-o!
Find it!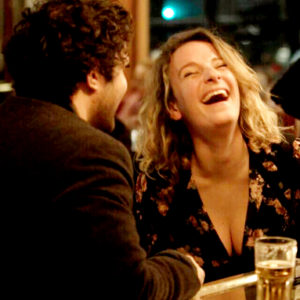 PARÊNTESES / PARENTHESIS
Denis Larzillière
Mia recebe notícias trágicas enquanto espera pelo seu uber. Em estado de choque, ela entra no carro de Tom por engano. Os dois estranhos embarcam então na noite. E talvez a realidade entre em pausa para ambos…
Mia receives tragic news while waiting for her uber. In shock, she gets into Tom's car by mistake. The two strangers then embark into the night. And maybe reality takes a break for both of them…
DESCOBRE-O!
França / France
12 min.
ESTREIA NACIONAL
PORTUGUESE PREMIERE
21h30
Descobre-o!
Find it!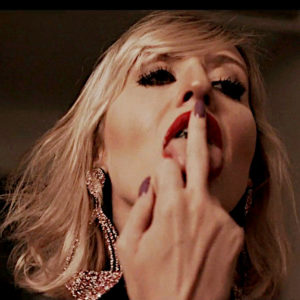 MENINA VENENO
Gleison Mota
Vivi é uma prostituta que se apaixona por um dos seus clientes, a estrela do rock Phillip Neves. Explosiva por natureza, Vivi nem sempre está pelos ajustes com o amor, a vida profissional e familiar. Conseguirá ela aprender a lidar com estes três pilares sem os fazer ruir?
Vivi is a prostitute who falls in love with one of her clients, the rock star Phillip Neves. Explosive by nature, Vivi sometimes can't stand certain things when it comes to love, work and family life. Will she be able to learn to deal with these three pillars without making them collapse?
DESCOBRE-O!
Brasil / Brazil
19 min.
ESTREIA EUROPEIA
EUROPEAN PREMIERE
21h30
Descobre-o!
Find it!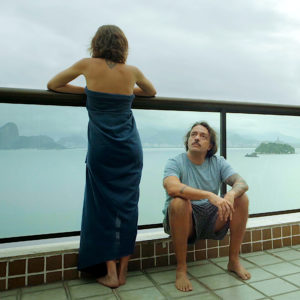 NOVEMBRO / NOvember
Railane Borges, Matías Palma
Júlio é um analista de sistemas de meia-idade que leva uma vida aparentemente normativa e sem surpresas.
A lidar com crises de ansiedade e pesadelos constantes, ele vê a sua existência começar a transformar-se a partir de um episódio inesperado que o apresenta a Carla, por quem se apaixona.
Contudo, esse encontro conduz ao intensificar das suas crises e inseguranças, e Júlio terá de escolher entre permanecer refém dos traumas do passado ou enfrentá-los e permitir-se experimentar um sentimento real e único.
Julio is a middle-aged systems analyst who leads an apparently normative and unsurprising life.
Dealing with bouts of anxiety and constant nightmares, he sees his existence begin to transform from an unexpected episode that introduces him to Carla, with whom he falls in love.
However, this encounter leads to the intensifying of their crises and insecurities, and Julio will have to choose between remaining hostage to the traumas of the past or face them and allow himself to experience a real and unique feeling.
DESCOBRE-O!
Brasil / Brazil
110 min.
ESTREIA EUROPEIA
EUROPEAN PREMIERE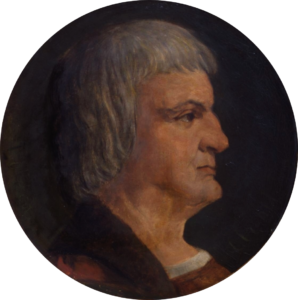 A primeira curta da noite, "Parênteses", é francesa, a nacionalidade original do arquiteto que concebeu, no final do século XV, o espaço que acolhe a sessão do Descobre-o!. É um edifício monumental, que constitui um dos mais relevantes exemplares da arquitetura manuelina a sul do Tejo.
The first short of the evening, "Parenthesis", is French, the original nationality of the architect that, in the last years of the 15th century, designed the venue that will host our Descobre-o! screening. It's a monumental building, and one of the most relevant examples of the Manueline style south of the Tagus river.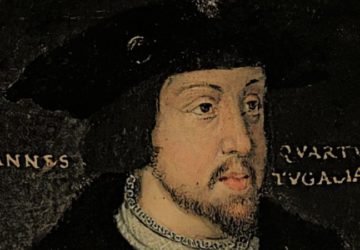 "Novembro" foi o mês em que o rei conhecido como "o Príncipe Perfeito" subiu pela primeira vez ao trono de Portugal, em 1477. Este monarca apreciava particularmente Setúbal, tendo aqui desposado Leonor de Lencastre. Não é por isso de espantar que aqui tenha mandado erguer o espaço que vos acolherá se acertarem na pista.
It was in "November" that the King known as "the Perfect Prince" first rose to the throne of Portugal, in 1477. This monarch was particularly fond of Setúbal, where he wedded Leonor of Lancaster. It then comes as no surprise that the one who ordered the construction of the venue where you will see the evening films, may you find it.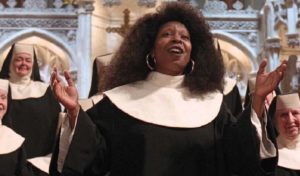 Dada a profissão da sua personagem em "Menina veneno", quase arriscamos dizer que a ida da atriz Marina Azze, uma das convidadas do festival, ao local da projeção, não anda muito longe do título deste filme com Whoopi Goldberg em português.
Given the occupation of her character in "Poison girl", we risk saying that the presence of Marina Azze, one of the festival's guests, on the screening venue is not far from the title of this Whoopi Goldberg movie in Portuguese.