10h00
Auditório Nobre do IPS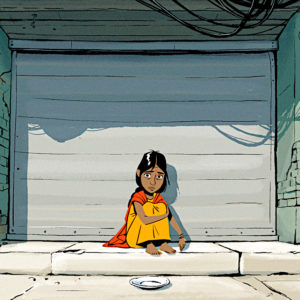 APENAS UMA CRIANÇA / ONLY A CHILD
Simone Giampaolo
Sob a orientação de Simone Giampaolo a partir de Londres, uma vintena de realizadores suíços da área da animação – cada um com o seu estilo e técnica e a trabalhar remotamente – deu nova vida ao discurso proferido na Eco 92 pela ativista canadiana Severn-Cullis Suzuki, de 12 anos, tida como a antecessora da jovem sueca Greta Thunberg.
Under the guidance of Simone Giampaolo from London, a score of Swiss animation filmmakers – each with their own style and technique and working remotely – gave new life to the speech given at Eco 92 by Canadian activist Severn-Cullis Suzuki , 12 years old, considered the predecessor of the young Swedish girl Greta Thunberg.
ATIVA-TE!
Suíça / Switzerland
6 min.
10h00
Auditório Nobre do IPS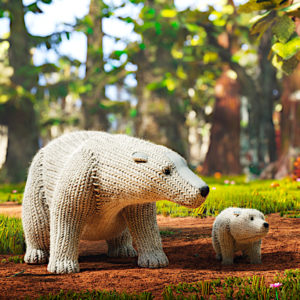 MIGRANTES / MIGRANTS
Hugo Caby, Antoine Dupriez, Aubin Kubiak, Lucas Lermytte, Zoé Devise
Dois ursos polares são levados ao exílio pelo aquecimento global. Em busca de um novo lar, eles vão encontrar uma comunidade de ursos pardos. Não sendo assim tão distintas, estas espécies podem coabitar. Ou será que não?
Two polar bears are driven into exile by global warming. In search of a new home, they find a community of grizzly bears. Not being so distinct, these species can cohabitate. Right?
ATIVA-TE!
França / France
8 min.
10h00
Auditório Nobre do IPS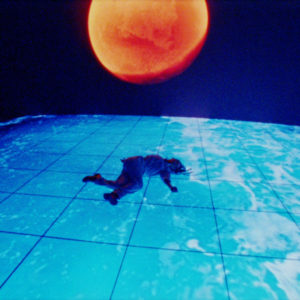 TERRACENO / TERRA CENE
Nono Ayuso, Rodrigo Inada
Memória de momentos marcantes da História da Humanidade e observação da natureza do tempo na Terra, este trabalho entretece passado, presente e futuro, questionando o que restará para ser lembrado se não percebermos que somos apenas convidados do planeta e não travarmos a contagem decrescente para a sua – e nossa – destruição.
Memory of outstanding moments in the History of Humanity and observation of the nature of time on Earth, this work interweaves past, present and future, questioning what will be left to be remembered if we do not realize that we are only guests of the planet and do not stop the countdown to the their – and ours – destruction.
ATIVA-TE!
Reino Unido / UK
7 min.
ESTREIA LUSÓFONA
LUSOPHONE PREMIERE
10h00
Auditório Nobre do IPS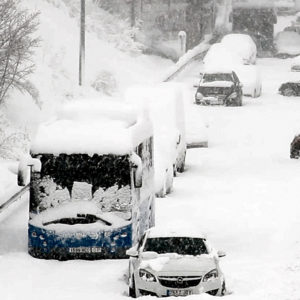 FILOMENA
Richard Zubelzu
Em Janeiro deste ano, a tempestade de neve "Filomena" atingiu a Península Ibérica, as Canárias e a ilha da Madeira. Em Madrid, o normal funcionamento das estradas, dos transportes públicos, dos centros de saúde e de outros serviços básicos foi severamente afectado. Isto apesar de os meteorologistas terem alertado para a sua chegada. Sublinhando que, dados os registos térmicos das estações meteorológicas convencionais e dos sensores remotos, além de vários indicadores naturais, o aquecimento global é uma realidade inegável, o autor do documentário lança as perguntas: o que correu mal na gestão do fenómeno "Filomena"? Estamos a agir de acordo com a emergência climática declarada por organizações e instituições? Em que medida nos encontramos preparados para situações similares?
In January of this year, the snowstorm "Filomena" hit the Iberian Peninsula, the Canaries and the island of Madeira. In Madrid, the normal functioning of roads, public transport, health centres and other basic services was severely affected. This is despite meteorologists having warned of its arrival.
Stressing that, given the thermal records of conventional meteorological stations and remote sensors, in addition to various natural indicators, global warming is an undeniable reality, the author of the documentary asks the following questions: what went wrong in the management of the "Filomena" phenomenon? Are we acting in accordance with the climate emergency declared by organizations and institutions? Are we really prepared for similar situations.
ATIVA-TE!
Espanha / Spain
53 min.
ESTREIA NACIONAL
PORTUGUESE PREMIERE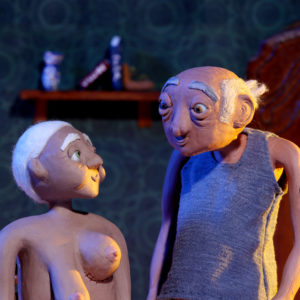 O PESO QUE FALTA / THE WEIGHT OF IT
Olivia Marie Valdez, Einar Soler Fernandez, Sandra Afonso Rodriguez
Uma sobrevivente ao cancro da mama analisa ao espelho os efeitos de uma mastectomia, procurando aceitar o seu novo corpo. Quando percebe que pode amar a mulher que vê no reflexo, recebe como extra o apoio do marido.
A breast cancer survivor examines the effects of a mastectomy in the mirror, trying to accept her new body. She will find that she can love the woman reflected in front of her, with the extra of her husband's support.
ESTIMULA-TE!
Espanha / Spain
3 min.
ESTREIA LUSÓFONA
LUSOPHONE PREMIERE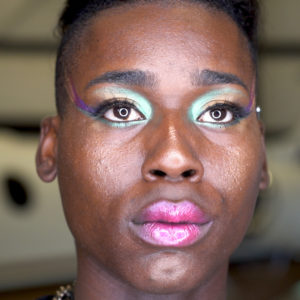 GENTE BONITA / BEAUTIFUL PEOPLE
Shane White
A forma como nos vemos é, frequentemente, influenciada por quem e pelo que surge retratado como belo. Por isso, no estado norte-americano do Arkansas, pessoas e organizações estão a redefinir a noção de beleza e a contribuir para quebrar os estigmas da moda. Designers, diretores criativos, modelos, especialistas em merchandising de roupas e professores envidam esforços para ajudar a quebrar o estigma do ideal da magreza numa região que muitos consideram escassamente diversa e inclusiva. Mas essa zona, vista como tendo um grande atraso naqueles aspectos, está a desafiar os seus problemas a partir de dentro.
How we see ourselves is often influenced by who and what is portrayed as beautiful. So, in the US state of Arkansas, people and organizations are redefining the notion of beauty and helping to break the stigma of fashion. Designers, creative directors, models, clothing merchandising specialists and teachers are striving to help break the stigma of the thin ideal in a region that many consider to be sparsely diverse and inclusive. But this area, seen as lagging far behind in those aspects, is challenging its problems from within.
ESTIMULA-TE!
EUA / USA
61 min.
ESTREIA EUROPEIA E LUSÓFONA
EUROPEAN AND LUSOPHONE PREMIERE
21h30
Descobre-o!
Find it!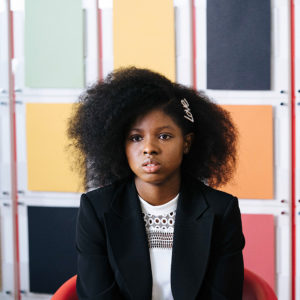 DọLÁPÒ ESTÁ BEM / DOLÁPÒ IS FINE
Ethosheia Hylton
Senhora de um cabelo e um nome invulgares, Dọlápò muda de imagem para se integrar num meio pouco aberto à diferença. Mas talvez os seus traços distintivos tenham mais espaço para existir do que inicialmente a tentam fazer crer.
Owner of an unusual hair and name, Dọlápọ̀ changes her image to fit in an environment not very open to difference. But perhaps her distinctive features have more room to exist than initially expected…
DESCOBRE-O!
Reino Unido / UK
15 min.
21h30
Descobre-o!
Find it!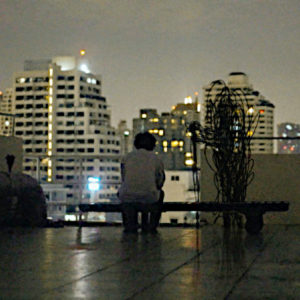 SONHO/VIDA / DREAM/LIFE
David Aufdembrinke
Um jovem decide fugir da rotina para descobrir o que realmente quer da vida. Os seus amigos recusam-se a participar da sua empreitada, pelo que ele segue sozinho. E chega mais longe do que jamais ousaria sonhar.
A young man escapes his routine to find out what he truly wants in life. His friends refuse to participate in his endeavor, so he goes alone. And arrives further than he ever would have dared to dream.
DESCOBRE-O!
Alemanha / Germany
22 min.
ESTREIA NACIONAL
PORTUGUESE PREMIERE
21h30
Descobre-o!
Find it!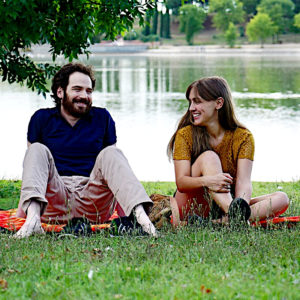 MOIRA / MOIRA
Daniel Lovecchio
Germán – natural da Argentina mas há trinta anos a residir em Espanha – vê o passado voltar inesperadamente até si quando recebe um telefonema que o confronta com o que passou durante a ditadura no seu país natal.
Impossibilitado de virar costas às memórias, resta-lhe lidar com um passado doloroso ao mesmo tempo que tenta gerir problemas na família, composta pela sua esposa, Rosa, e a sua filha, Lúcia.
Esta longa-metragem assenta na experiência do realizador – que também protagoniza o filme – durante a ditadura argentina de finais dos anos 70 e nas consequências actuais da mesma.
Germán – born in Argentina but living in Spain for thirty years – sees the past unexpectedly come back when he receives a phone call that confronts him with what happened during the dictatorship in his home country.
Unable to turn his back on the memories, he is left to deal with a painful past while trying to manage problems within the family, composed of his wife, Rosa, and daughter, Lúcia.
This feature film is based on the experience of the director – who also stars in the film – during the Argentine dictatorship of the late 70s and on its current consequences.
DESCOBRE-O!
Espanha / Spain
93 min.
ESTREIA NACIONAL
PORTUGUESE PREMIERE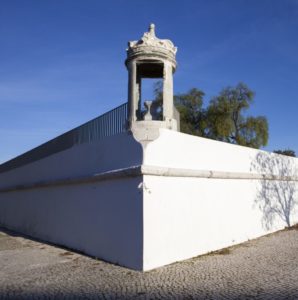 A personagem principal da curta "Dolápò está bem" acaba por revelar a sua personalidade única. Um pouco como o nosso espaço de projeção desta quarta-feira, que há quase uma década abriga nas suas paredes de baluarte espaços de educação, restauração, hotelaria e arte.
The main character of the short "Dolápò is fine" ends up revealing her unique personality. A bit like this Wednesday's projection area, whose bulwark walls have been holding educational, hotel, catering and art facilities for almost a decade.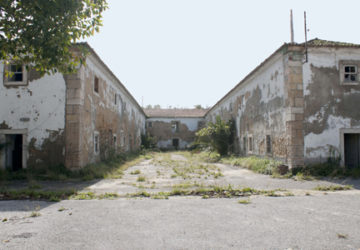 A distância que existe entre "Sonho" e "Vida" foi evidente nos muitos projetos que houve para o local da projeção: havia quem ali quisesse um centro cultural, outros um centro comercial a pouca distância do rio e dos ferries. O espaço que chegou a ter o aspeto que se vê na foto, é hoje algo único, que merece a vossa visita. Assim o descubram.
The distance between "Dream" and "Life" was apparent in the many projects for tonight's venue: some wanted a cultural centre, others a shopping center close to the river and the ferries. At a time, it had the look on the photo, but now it's something unique that deserves your visite. Can you find it?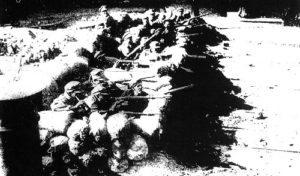 "Moira" é a história de alguém que resiste à ditadura militar no seu país. O local da projeção é num espaço que, após a revolta de fevereiro de 1927 contra a ditadura militar em Portugal, foi palco de ações solidárias com os inssurectos, que consistiram em tentar convencer os soldados aquartelados no regimento de infantaria a aderir à revolta contra o regime ditatorial.
"Moira" tells the story of someone who fought against a military dictatorship in his country. The screening venue is a place that served as the stage of solidary actions with the insurgents of the February 1927 revolt against the military dictatorship in Portugal. These consisted of calls to convince soldiers that were on the infantry barracks to join the rebellion against the regime.