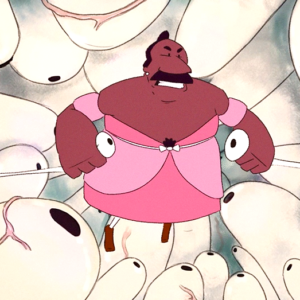 PRINCESA / PRINCESS
Hoss Wheeler
Um pai decide ir ao encontro da sua pequena filha vestido de princesa. Mas, para chegar ao parque onde ela está, tem de atravessar uma cidade movimentada na qual todos os olhares se colam à sua indumentária…
A father decides to meet his little girl dressed as a princess. But to get to the park where she is, he has to cross a busy city where all eyes are glued to his clothes….
ESTIMULA-TE!
EUA / USA
4 min.
ESTREIA NACIONAL
PORTUGUESE PREMIERE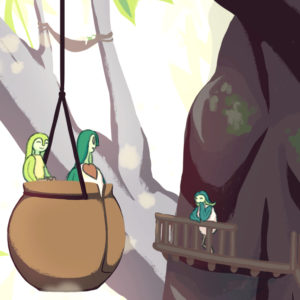 O salgueiro / the willow
Katarina Srejić
Ao voltar à sua terra natal, a personagem principal revisita memórias da infância enquanto, na companhia do seu eu mais jovem, percorre a sua antiga casa: um bonito e animado salgueiro.
Returning to her homeland, the main character revisits childhood memories. In the company of her younger self, she walks through her old home: a beautiful and lively willow tree.
ESTIMULA-TE!
Sérvia / Serbia
7 min.
ESTREIA NACIONAL
PORTUGUESE PREMIERE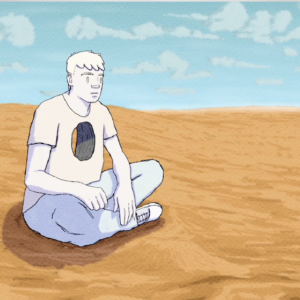 DENTE-DE-CÃo / Dandedog
Elmano Diogo
Após a morte do seu melhor amigo, um rapaz parte numa viagem introspectiva em busca de respostas que o ajudem a dissolver a tristeza e a preencher o vazio que aquela perda abriu no seu peito.
After the death of his best friend, a boy sets out on an introspective journey in search of answers that will help him dissolve the sadness and fill the void that loss opened in his chest.
ESTIMULA-TE!
Portugal / Portugal
5 min.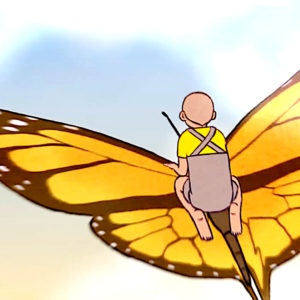 PARA SEMPRE CRIANÇA / FOREVER A KID
Frederieke Mooij
Reunir gafanhotos, ver voar uma borboleta enquanto se imagina as suas vidas anteriores, ouvir os sons estivais a partir do aconchego da cama… As memórias da infância alguma vez nos abandonam?
Collecting grasshoppers, watching a butterfly fly while imagining her previous lives, listening to summer sounds from the comfort of the bed… Do childhood memories ever leave us?
ESTIMULA-TE!
Bélgica / Belgium
5 min.
ESTREIA MUNDIAL
WORLD PREMIERE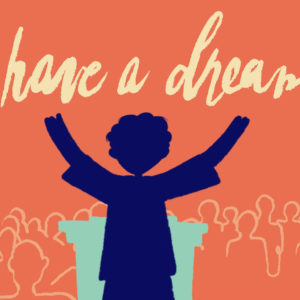 OS INVICTOS / the UNDEFEATED
Dorothée Adam
Neste conjunto de histórias baseadas nos relatos de crianças vítimas de agressão física, abuso emocional ou abandono, cada protagonista recorda o seu passado evocando um acontecimento significativo ou uma fatia relevante da sua vida. Os vários casos têm em comum a intervenção da ONG Tara, de Nova Deli.
In this set of stories based on the reports of children who are victims of physical aggression, emotional abuse or abandonment, each protagonist remembers the past, evoking a significant event or a relevant part of their life. The various cases have in common the intervention of the NGO Tara, from New Delhi.
ESTIMULA-TE!
Índia / India
12 min.
ESTREIA LUSÓFONA
LUSOPHONE PREMIERE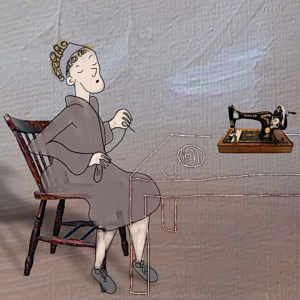 A CADEIRA VELHA DA MÃE / MAM'S OLD CHAIR
Sheena Walsh
Uma velha cadeira impregnada de memórias de que a protagonista recusa desfazer-se é o ponto de partida para uma reflexão sobre consumo local, sentido de comunidade, reparação e reutilização.
An old chair filled with memories that the protagonist refuses to let go of is the starting point for a reflection on local consumption, sense of community, repair and reuse.
ESTIMULA-TE!
Irlanda / Ireland
2 min.
ESTREIA NACIONAL
PORTUGUESE PREMIERE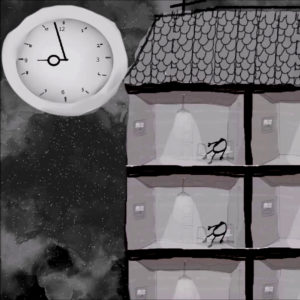 Erro de sistema / System error
Piotr Kaźmierczak
Imagine-se uma sociedade padronizada num mundo padronizado, com tudo a funcionar de forma ordeira e previsível. Se alguma unidade se mostra desajustada, ela rapidamente perde o seu lugar. Até um dia…
Imagine a standardized society in a standardized world, with everything working in an orderly and predictable way. If any unit proves out of step, it quickly loses its place. Until one day…
ESTIMULA-TE!
Polónia / Poland
4 min.
ESTREIA NACIONAL
PORTUGUESE PREMIERE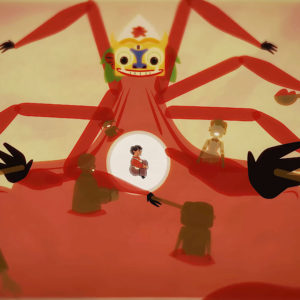 bami
Eline Vanderbemden
Uma simpática avozinha quer ter tudo perfeito para um jantar de família. Mas isso representa tanto trabalho que ela precisa de mais braços do que um polvo. Tudo piora ao notar que as coisas não lhe correm de feição…
A nice granny wants to have everything perfect for a family dinner. But that means so much work that she needs more arms than an octopus. Everything gets worse when she notices that things don't go her way….
ESTIMULA-TE!
Bélgica / Belgium
4 min.
ESTREIA LUSÓFONA
LUSOPHONE PREMIERE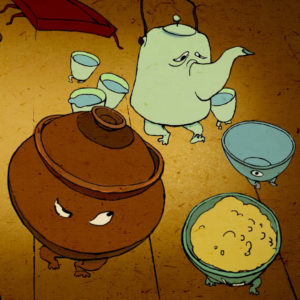 uma história de comida estranha / a story of strange food
Lankangshi
Os utensílios de cozinha de um restaurante acabam esmagados e abandonados após trabalharem duramente para o patrão capitalista. Virá alguém pôr cobro à sua condição de explorados?
A restaurant's kitchen utensils end up crushed and abandoned after working hard for the capitalist boss. Will someone come to put an end to this exploitation?
ESTIMULA-TE!
China / China
7 min.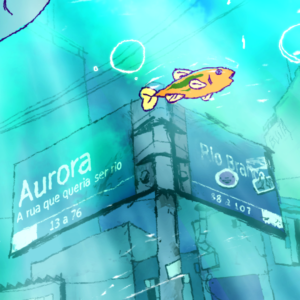 aurora, a rua que queria ser rio / aurora, the street that wanted to be a river
Radhi Meron
Se as ruas pudessem falar, o que diriam? Aurora é uma triste e solitária rua de uma grande cidade que, num dia de chuva, recorda a sua trajetória e sonha com o futuro, perguntando-se: "É possível uma rua morrer?".
If streets could talk, what would they say? Aurora is a sad and lonely street in a big city that, on a rainy day, recalls its trajectory and dreams of the future, wondering: "Is it possible for a street to die?".
ESTIMULA-TE!
Brasil / Brazil
10 min.
ESTREIA NACIONAL
PORTUGUESE PREMIERE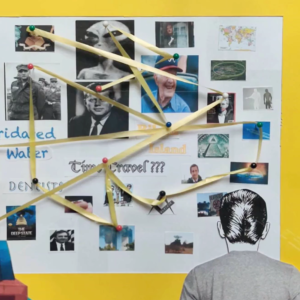 eureka!
David Creighton
Nesta micro-curta animada, um fanático por conspirações alcança a verdade… por breves instantes.
In this animated micro-short, a conspiracy fanatic reaches the truth… for a fleeting moment.
ESTIMULA-TE!
Canadá / Canada
15 seg. / 15 sec.
ESTREIA LUSÓFONA
LUSOPHONE PREMIERE
15h00
Auditório Nobre do IPS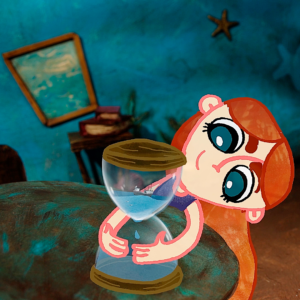 sea shepherd
Débora Mendes
Uma rapariga serve peixe num restaurante até este se esgotar, enquanto se ouvem excertos de uma TedTalk de Paul Watson, fundador da organização Sea Shepherd, que usa a ação directa para defender a vida nos oceanos.
A girl serves fish in a restaurant until it runs out, while listening to excerpts from a TedTalk by Paul Watson, founder of the Sea Shepherd organization, which uses direct action to defend life in the oceans.
ATIVA-TE!
Portugal / Portugal
5 min.
15h00
Auditório Nobre do IPS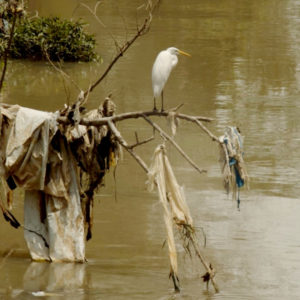 A jornada do gigante / the journey of gigante
Gui Rampazo
O igarapé do Gigante é um curso de água que cruza a cidade de Manaus. Ao ligar diferentes realidades sociais do município, não conseguirá ele unir também moradores, empresas e órgãos públicos em prol da sua despoluição.
The Gigante creek is a water course that crosses the city of Manaus. By linking different social realities of the municipality, won't it also be able to unite residents, companies and public bodies in favour of its depollution?
ATIVA-TE!
Brasil / Brazil
11 min.
15h00
Auditório Nobre do IPS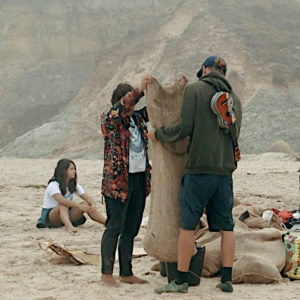 the plastic hike
Carolina Semrau, Augusto Lima
No Verão de 2020, The Trash Traveller (cognome do biólogo e músico alemão Andreas Noe) iniciou uma recolha de plástico na costa continental portuguesa, e os realizadores deste documentário decidiram cobrir a acção.
Após 58 dias de caminhada e 90 entrevistas, nasceu "The Plastic Hike", onde pessoas comuns descrevem a sua experiência de mudar de vida e mostram como a mobilização individual pode fazer a diferença.
Sensibilizar para a problemática da poluição causada pelo plástico e dar voz à comunidade de ONGs, aos projetos e aos ambientalistas que trabalham em Portugal são os principais objectivos da longa-metragem, que visa ainda suscitar a reflexão sobre problemas e soluções que as comunidades podem partilhar nacional e internacionalmente.
In the summer of 2020, The Trash Traveller (nickname of the German biologist and musician Andreas Noe) started a collection of plastic on the Portuguese mainland coast, and the makers of this documentary decided to cover the action.
After 58 days of walking and 90 interviews, "The Plastic Hike" was born, where ordinary people describe their experience of changing their lives and show how individual mobilization can make a difference.
Raising awareness of the issue of pollution caused by plastic and giving a voice to the NGO community, projects and environmentalists working in Portugal are the main goals of the feature film, which also aims to raise reflection on problems and solutions that communities can share nationally and internationally.
ATIVA-TE!
Portugal / Portugal
96 min.
21h30
Descobre-o!
Find it!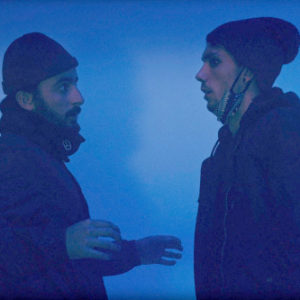 PlanO C / PLAN C
Alberto Eche
Dois homens planeiam um assalto: um deles, o mentor do golpe, arquitectou tudo detalhadamente, enquanto o outro, seu parceiro, é um temeroso novato que nada entende. Mas, já agora, o que querem eles roubar?
Two men plan a robbery: one of them, the mastermind of the coup, has planned everything in detail, while the other, his partner, is a fearful newcomer who understands nothing. But… what do they want to steal?
DESCOBRE-O!
Espanha / Spain
3 min.
ESTREIA MUNDIAL
WORLD PREMIERE
21h30
Descobre-o!
Find it!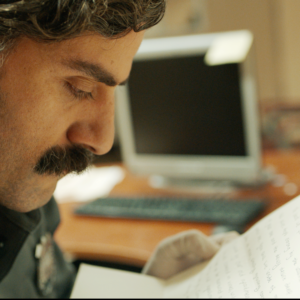 A Sala da correspondência / the letter room
Elvira Lind
Richard, um agente de bom coração, é transferido para a sala da correspondência da prisão. Aí, descobre as belíssimas cartas que um homem no corredor da morte recebe da esposa.
Enfastiado com a sua rotina solitária e encantado com o acesso que agora tem à vida privada dos presos, Richard atenta contra as regras, lendo mais do que lhe é permitido e envolvendo-se nas existências alheias para além do devido.
Richard, a kind-hearted agent, is transferred to the prison's mail room. There, he discovers the beautiful letters that a man on death row receives from his wife.
Bored with his solitary routine and delighted with the access he now has to the inmates' private lives, Richard goes against the rules, reading more than he is allowed and getting involved in other people's existences.
DESCOBRE-O!
EUA / USA
32 min.
ESTREIA NACIONAL
PORTUGUESE PREMIERE
21h30
Descobre-o!
Find it!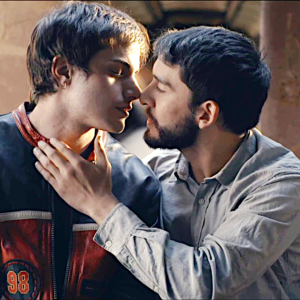 PARA o MAR / TO THE SEA
Marco A. Nuñez
Após a pandemia, um jovem casal decide mudar-se para junto do mar e lançar-se num novo começo. Enquanto Lorena tenta concluir um projeto artístico, Diego consegue emprego na biblioteca local.
Mas é aí que surge Vicente, um rapaz enigmático que os fará repensar a ideia de amor e de relação de casal.
Forma-se, então, um triângulo que conhecerá o seu destino entre a floresta e o mar.
After the pandemic, a young couple decides to move to the sea and launch a new beginning. While Lorena tries to complete an artistic project, Diego gets a job at the local library.
But that's where Vicente appears, an enigmatic boy who will make them rethink the idea of love and a couple relationship.
Then, a triangle is formed that will know its destiny between the forest and the sea.
DESCOBRE-O!
Chile / Chile
78 min.
ESTREIA LUSÓFONA
LUSOPHONE PREMIERE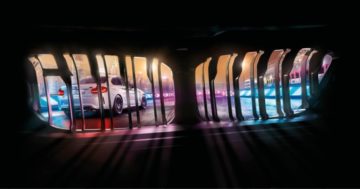 Se tivessem esta viatura, os assaltantes do "Plano C" poderiam fugir muito mais depressa do que com uma furgoneta. No local da projeção, encontras várias da marca que aparece na imagem.
If they had this car, the robbers from "Plan C" could escape much faster than with a van. In the screening venue, you'll find a lot of them from the automaker that appears on the image.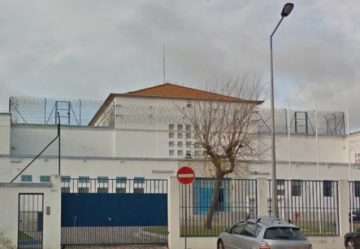 O tipo de estabelecimento onde decorre "A sala da correspondência" também existe em Setúbal. E o local da projeção não dista muito dele. Fica, aliás, na mesma rua…
The kind of facility where "The letter room" takes place also exists in Setúbal. And the screening venue is not far from it. In fact, it's on the same street…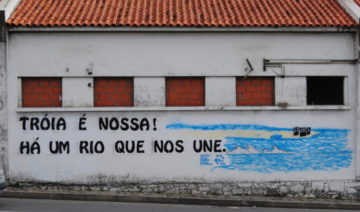 "Para o mar" conta-nos a história de um triângulo amoroso num local onde há floresta e mar. Um pouco como Setúbal, onde há uns anos se via esta imagem sobre o rio que nos une a Tróia. Estava do outro lado da rua, em relação às traseiras do local da projeção.
"To the sea" tells us a story of a love triangle in a location between the forest and the sea. A little bit like Setúbal, where a few years ago there was this writing on the wall about how the river unites us with Tróia. It was across the street, from the back of the screening venue.